Focus, Find Causes and Fix Forever
For over 2 decades we at RCA Rt Pty Ltd have developed leading problem solving methodologies and software,
trusted by hundreds of organisations and thousands of trainees..
RCA Rt is our structured problem solving process, fully integrated in RCA2GO, issue management software.
The endless scalability of the RCA Rt and accessibility of RCA2GO software empowers you and your team to solve and improve together.
RCA2GO Key Features
↓ Click on thumbnail images to expand ↓
---
Learn how RCA2GO is used by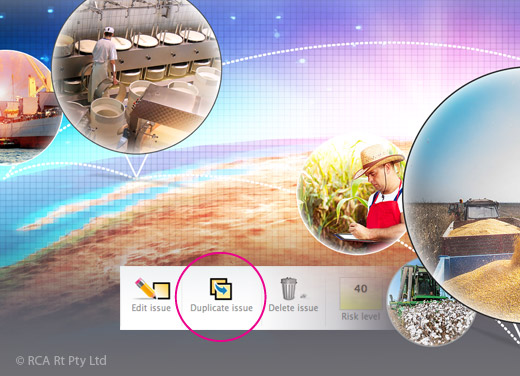 MULTI-SITE ORGANISATIONS
"It seems like there is always some new detail that comes in after I have finished my reports. But the silver lining to this dyamics of problem solving is that I can easily add any new detail in the RCA2GO, and the software simply absorbs it into the template." — Senior Reliability Engineer.
more ⇢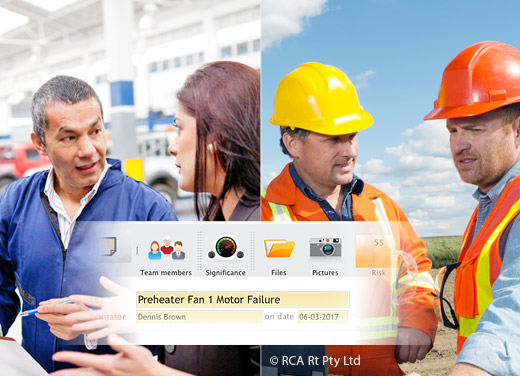 SITE-WIDE TEAMS
"The Human Factors (HF) module is really helpful when I am working with a group of people that have been involved in an incident. Then the discussion becomes more objective and less emotional, enabling us to get closer to the systemic issues." — Safety, Health and Environment Superintendent.
more ⇢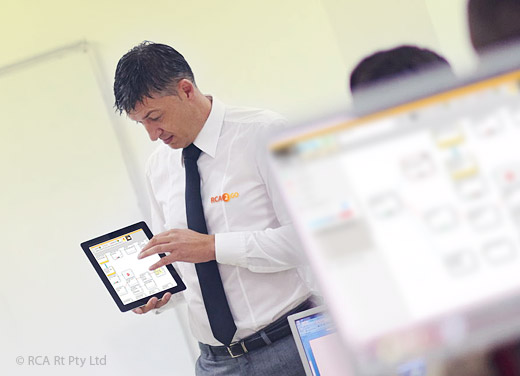 PROFESSIONALS
"Teams and business involved in problem solving across sites and territories often benefit from a dispassionate outside view. RCA2GO's User Management and Issue Sharing features allows me to contibute to less experiences teams, and be involved in solving of really tough problems." — Trainer and RCA Specialist.
more ⇢
---
More Key features
↓ Click on thumbnail images to expand ↓

When using the RCA2GO, you enjoy the fruits of decades of best problem solving practices and training, carefully transfered from the 3-Phase 12STEPS Root Cause Analysis (RCA), our problem solving method employed by and trusted by thousands of people in leading organisations. You get best of the best.